So Much More
Than a Museum!
The Burnett-Eaton Museum Foundation not only operates the first and only museum of African-American history in Wilmington, but is also an authentic community-based organization leading efforts in violence prevention, cultural and historical awareness, and community outreach.
Join Hands to Help Prevent Violence Art-Essay Contest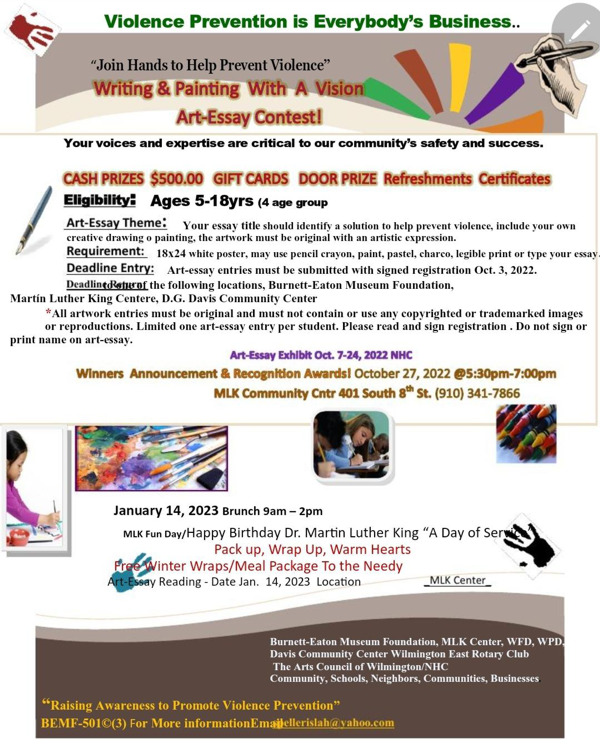 View larger version (PDF version)
BEMF is announcing an art and essay contest for youth, ages 5-18, themed on ideas for violence prevention. Registration is required, and entries with signed registrations are due by October 3. See the flyer for details. Questions or need more information? Contact Islah at spellerislah@yahoo.com.
RECENT EVENT: JUNETEENTH 2022