Donate
Donations of funds or materials help make the museum and the foundation's various programs possible and can improve its capacity to serve its community. A couple of goals are to secure a new, larger location for the museum and to acquire a bus for activities and tours. No donation is too small or too large, and all are greatly appreciated! As the BEMF is a registered 501(c)(3) non-profit organization, most donations are tax deductible. Here are some suggested ways to donate.
Direct Monetary Donations to BEMF
Contribute any amount via cash, check, or Cash App using the QR code below. For Cash App donations, please be sure to note that it is a donation for BEMF!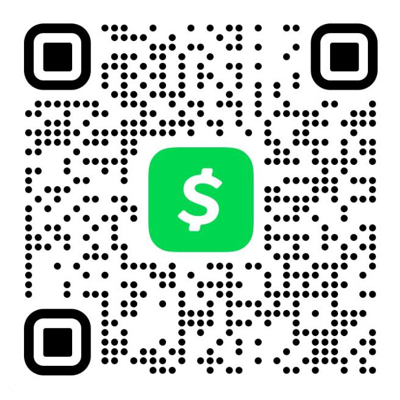 Donate to $IslahSpeller using Cash App
Donations of Items of Historical Importance
Do you have research, objects, photos, or antiquities that can supplement and strengthen the historical narrative of the museum? Consider granting this important material to help preserve our history!
Contribute to BEMF's Initiatives
In addition to the museum, the foundation also has programs and a scholarship that need your support. Notably, the BEMF Anti-Violence Program and the Burnett-Eaton HS/College Sophomore Scholar "Save My Seat In College" scholarship.
Memorial & Tribute Donations